Thought I'd put this up there and see what the comments are!!
Dear Chris Du Plessis,
A concerned resident sent us this article from the Mountain Club of South Africa - Cape Town Section newsletter.
"
Cyclist Vigilance needed in Tokai forest area
I had an incident early yesterday morning whereby somebody attempted to steal my mountain bike whilst I was riding to the Tokai forest, and I thought it might be wise to alert all NWs who might be able to warn other cyclists who do the same.
The car approaches and beckons you closer almost to ask for directions, and then they attempt to steal your bike.
I was approached on Spaansgemacht Rd outside Peddlars yesterday (Sunday), morning at 07h10, but as I had an uneasy feeling I turned and bolted, and thanks to the involvement of a passing motorist who came to my assistance, the other car drove away. The driver of this car was on his phone, most likely liaising with others in the vicinity.
Two weeks back a friend of mine had a similar experience at the Manor House in the forest, and he was quick enough to dart back into the school and the guard at the boom would not let the car through. These guys have realized that there is value in modern mountain bikes, and it would be great if you could mention a warning in future correspondence to other cyclists. "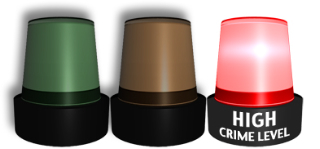 Blow the whistle on CRIME.
It has been proven that tip-offs do work!
SMS them to 32211. Your anonymous tip-off line.
To become a TNCW patroller please send an email to patrols@tncw.org.za
1. Remember: if you see

suspicious behaviour

the number to call immediately is[color=#49535A !important][font=Tahoma, Arial, Helvetica, sans-serif !important]

086 000 2669

[/font] . [/color]
[color="#993300"]2.

REPORT ALL CRIME TO SAPS: LESS REPORTED INCIDENTS = LESS RESOURCES.

The more cases that are opened, the more resources are allocated to our stations. Clickhere to obtain relevant contact details. Please also report incidents to crime@tncw.org.za / [color=#49535A !important][font=Tahoma, Arial, Helvetica, sans-serif !important]

072 565 5988

[/font][/color] [/color]
[color="#993300"]3. The TNCW telephone numbers is: 072 565 5988 (this is not an emergency number)- please leave a detailed message and a committee member will get back to you.

4. In the interest of neighbourliness, please print and pass this message on to those who do not receive the TNCW emails.[/color]
Contact Us:
ReportCrime
|
Patrols
|
Membership
|
Non Crime Related
|
Events
[color=#5B5B5B]
Links: Disclaimer | Unsubscribe | News | Incidents of crime | Forums
[/color]